Tricia Buck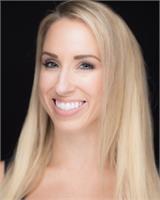 Tricia Buck instructs the following:
Targets: Total Body - Power

Speed, agility, quickness, and power take center stage in this 12 Signature workout that harnesses athleticism and strength through the use of explosive movements to accelerate the "EPOC" effect.




Targets: Total Body - Strength & Endurance

This dynamic, total body workout delivers a hard-hitting combo of challenging segments from earlier in the week with a few additional progressive movements.




Targets: Chest/Triceps/Shoulders/Cardio

Designed with foundational, progressive strength movements, this workout incorporates resistance training by utilizing free weights, bands, body-weight, movement and functional exercise equipment so you can ignite your way into the week.